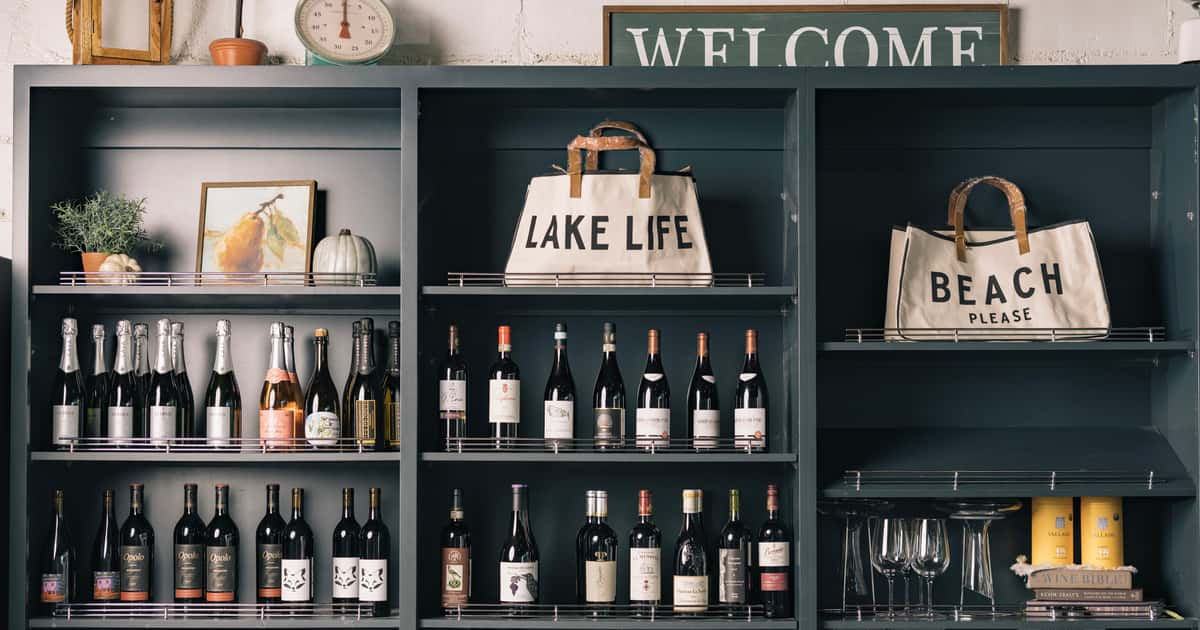 Topsoil Restaurant Unveils 2024 Plant Based Supper Club Series
Topsoil Restaurant Unveils 2024 Plant Based Supper Club Series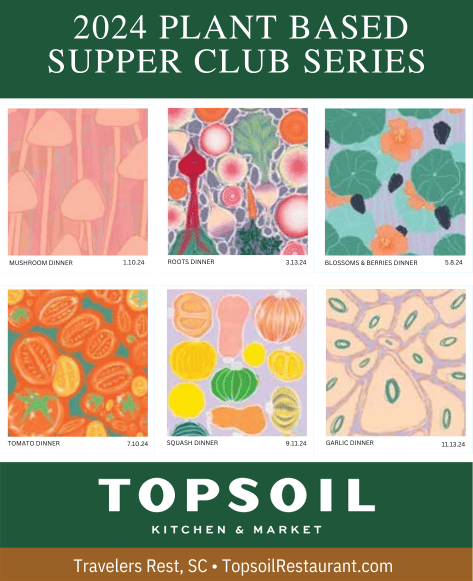 Click here to view the Series
2024 Plant Based Supper Club Series
Topsoil Restaurant, a farm to table eatery, located at 13 S Main Street in Travelers Rest, announces the return of its ingredient themed Plant-Based Supper Club Series for 2024. Prepare your taste buds for an extraordinary culinary journey, starting with "The Mushroom Dinner" on January 10, 2024, a carefully curated five-course experience by Chef Adam Cooke and his talented team.
Originating as an underground supper club featuring pop-up plant-based dinners back in October 2018, Topsoil Restaurant sprouted from those original gatherings, and today, we continue to celebrate our beginnings with our bi-monthly plant-based supper club series.
An Enchanting Evening Awaits
Back by popular demand, The Mushroom Dinner promises a magical evening for all attendees. The night unfolds with a welcome cocktail and boards at the bar, serenaded by live music from Amongst the Trees. As the evening progresses, guests will have the chance to mingle, connect with local growers, and engage with artists. The highlight of the night is a gourmet dinner where mushrooms take center stage in every course.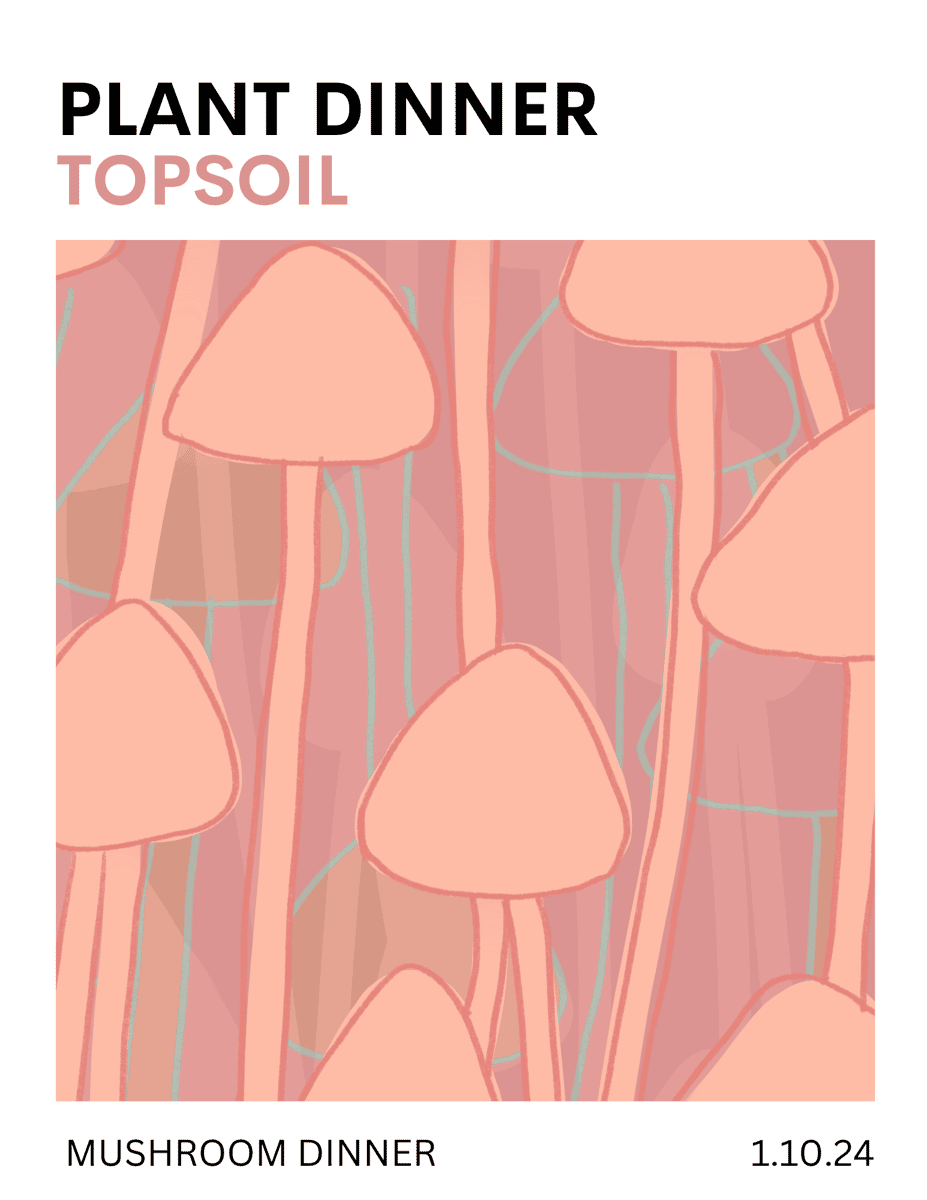 Click Here for Tickets
Chef Adam Cooke and team will showcase their skills, crafting plant-based masterpieces that showcase the versatility and richness of mushrooms. For those seeking a perfect pairing, optional wine selections will be available to enhance the flavors of each course.
Community Dining and Connections
In a nod to community building, this year's Supper Club Series will feature community dining, fostering connections around local food. While communal dining is the heart of these events, private tables are available upon request. The aim is to provide guests with the opportunity to meet the growers, gain insights into their work, and connect with other plant-based food enthusiasts. All Supper Club dinners are proudly plant-based and vegan.
2024 Plant-Based Supper Club Series Schedule:
The Mushroom Dinner - January 10
The Roots Dinner - March 13
The Blossom and Berry Dinner - May 8
The Tomato Dinner - July 10
The Squash Dinner - September 11
The Garlic Dinner - November 13
As a special offering, a Season Ticket Discount is available until January 10, 2024. Secure your spot for all six dinners at once and enjoy a significant discount. For more information and to grab your tickets, visit our website.
Join the Culinary Adventure
Embark on a delightful journey through the 2024 Plant-Based Supper Club Series with Topsoil Restaurant. Immerse yourself in ingredient-themed dinners, build connections within the community, and savor the best of locally sourced, plant-based cuisine.
About Topsoil Restaurant:
Topsoil Restaurant, situated at 13 S Main Street in Travelers Rest, SC, is a farm-to-table dining establishment committed to providing a unique and sustainable culinary experience. With a focus on locally sourced ingredients and creative culinary techniques, Topsoil aims to redefine the dining landscape in the Upstate region. We hope you dig it!