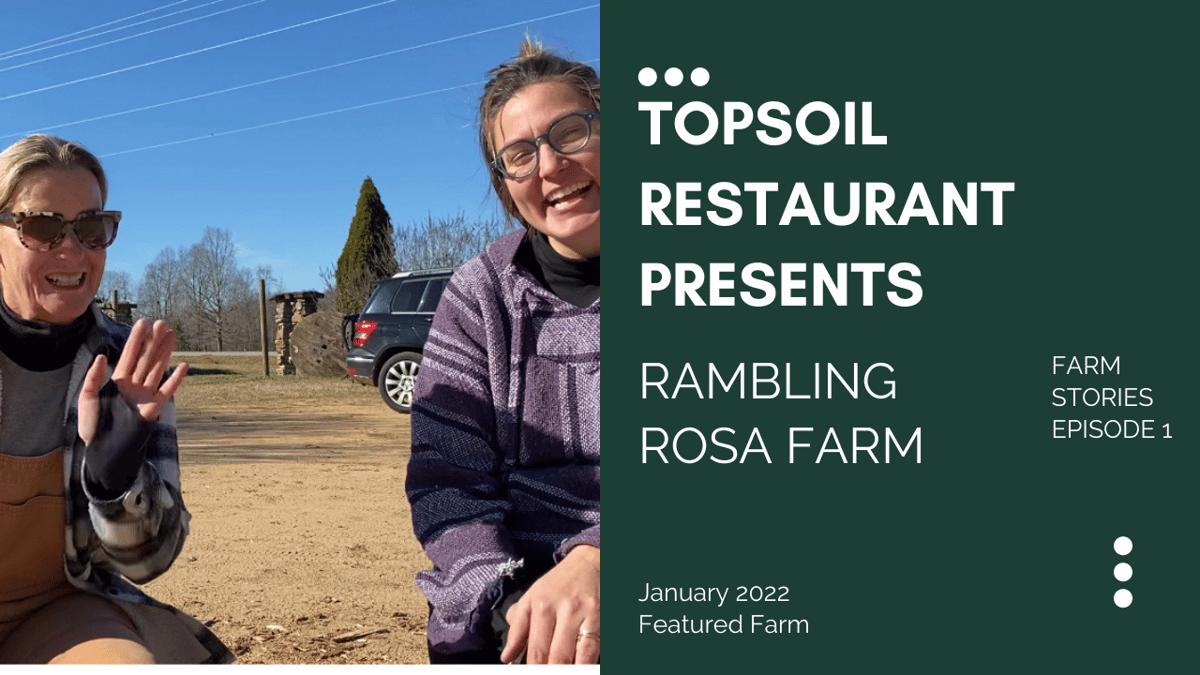 Farm Tour Ep. 1 - Rambling Rosa Farm in Easley, SC
Farm Tour Ep. 1 - Rambling Rosa Farm in Easley, SC
Welcome to 2022! Back during quarantine time in 2020, perhaps the silver lining was people were given back the gift of time - time to think, time to cook at home, time to daydream, time to play outside and to follow our dreams. The world as we knew it was on pause. There were some real advantages to this time when we were forced to stay home and slow down.
Brittany had dreamed of owning a farm. During the pandemic she made that dream a reality and purchased a farm with a beautiful 1850's farm house, a charming barn and a spectacular view of Table Rock. We toured the farm with Brittany and Emily and learned more about how these two women have built Rambling Rosa Farm and what they plan for the future of the farm. Click the video above to watch the farm tour and see the cutest baby piglets!
Rambling Rosa Farm will be our featured farm at tour January 12, 2022 Plant Based Supper Club.
Thanks to our warm community of farmers, culinary enthusiasts, and plant-based supporters we are excited to invite you all to Topsoil's Monthly Plant Based Supper Club! Come experience local plants like you've never had them before. Five courses, will be prepared by James Beard nominated Chef Adam Cooke, with an optional four wine pairing add on. As always, one of our local farmers will be in attendance to talk about their farm as you enjoy the fruits (or vegetables) of their labors!
Topsoil began as an idea we had based upon the positive effects that a more plant based diet, and we are thankful for the opportunity to share it with you. None of us are completely vegan or vegetarian, but we try to incorporate more plant based meals into our routines. Our goal is to help others do the same, and these dinners are our way of sharing in this journey with you all. Everything on the menu will be plant based, and sourced directly from our local farmers or our farm.
Your safety is our highest concern and we will seat you with your group only. Plenty of outdoor seating is available on our covered decks. Indoor seating is also available at tables appropriately spaced, and our staff will all be in masks to ensure a safe dining experience for you. We look forward to seeing you at our next event!
Get your tickets here